Post Office sign warns of £10 charge for rude and grouchy customers
5 August 2022, 11:24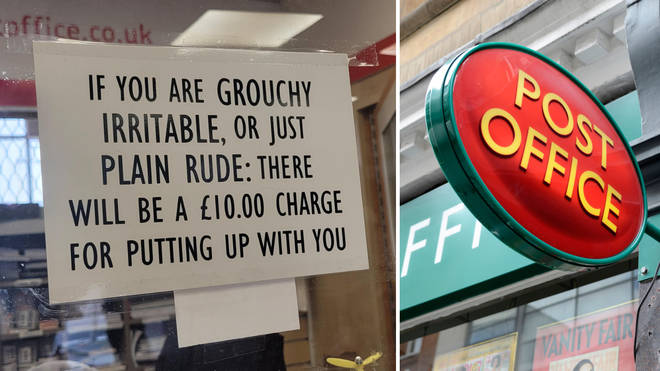 We recon they've had nothing but delightful exchanges with customers since the sign went up!
A Post Office in Wales has gone viral after a controversial sign in the shop was shared on social media.
Posted on Reddit, the image shows a sign stuck on a screen telling customers they would be charged if they exhibited 'rude, grouchy or irritable' behaviour.
In fact, the Post Office said they would charge people £10.00 for the inconvenience of having to put up with them.
Latest updates tell us that this sign was put up as a joke by the owners of the Post Office, and the sign has now been taken down.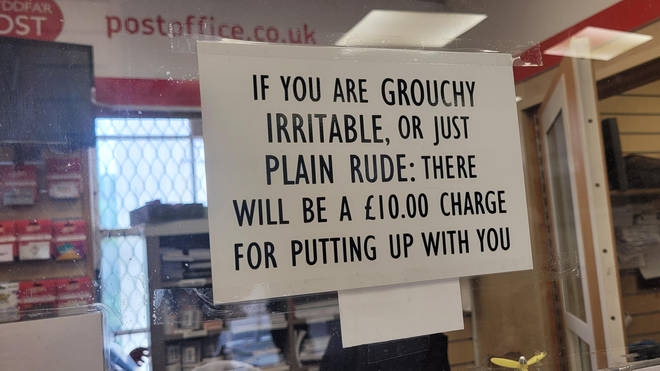 The full sign read: "If you are grouchy, irritable, or just plain rude: there will be a £10.00 charge for putting up with you."
People on Reddit suspected the sign could be "an attempt at good old British humour", and they would be spot on.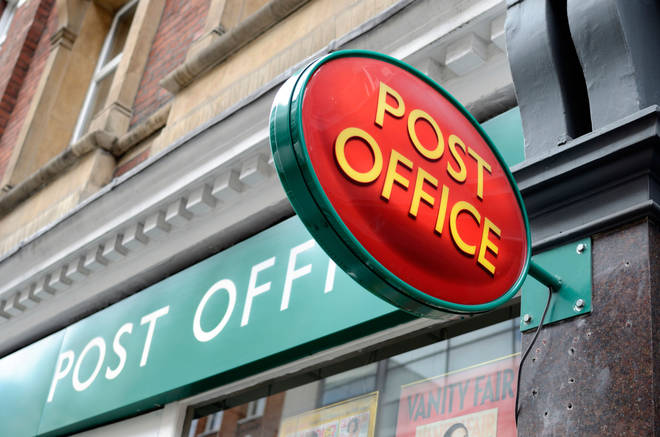 A Post Office spokesperson told Metro.co.uk: "We've spoken to the Postmaster who tells us they put up the sign as a bit of fun with their customers and have since taken down the sign.
"This couple who run this branch are very community-minded and popular with their customers, many of whom have seen the funny side."
Read more: