What is the Great British Bake Off final theme this week?
1 November 2021, 12:48 | Updated: 23 November 2021, 13:55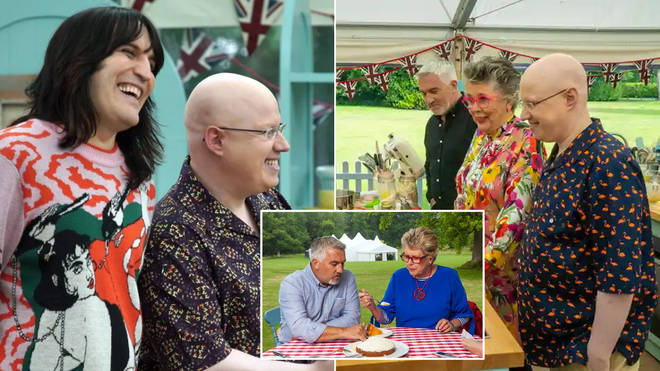 Great British Bake Off themes: What week is it on the final of GBBO 2021 and what are the contestants making?
The Great British Bake Off retuned to our screens with the 12th series of the reality show this autumn.
And this year, judges Prue Leith and Paul Hollywood set the contestants some difficult challenges.
Presenter Noel Fielding was once again joined by Matt Lucas, with the pair giving some light relief in the tent.
But as we sit down with a cup of tea and a biscuit to watch the dramatic final, what are the themes of the Bake Off and what will the finalists be baking this week?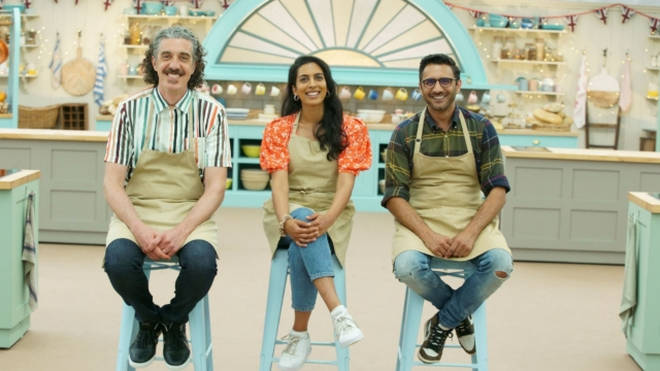 What are the Great British Bake Off themes?
Week 10 - The final
It's the big finale and the last three contestants are taking on some tricky challenges.
On the menu this week is a signature carrot cake, a technical based on a Belgian recipe and finally a showstopping banquet fit for the Mad Hatter's Tea Party.
Week 9 - Patisserie Week
It was a big week for the semi-finals as the bakers were asked to make some beautiful pastries and dainty cakes.
There was a multi-stage technical challenge, a multi-layered signature bake, and 'one of the most challenging showstoppers the tent has ever seen'.
Week 8 - Free-From Week
The quarter finals saw the remaining Bake Off contestants take on free-from week.
This week's episode will see the remaining bakers produce some British classics, but without modern baking ingredients and techniques.
The signature challenge required dairy-free alternatives, while there was a hearty vegan pastry technical challenge.
Finally, the bakers took on a gluten free showstopper celebration cake with several tiers and intricate detail.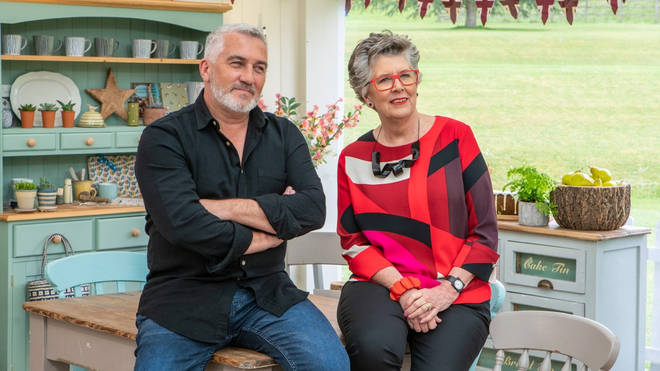 Week 7 - Caramel week
Paul Hollywood and Prue Leith judged a caramel tart signature, a 'caramel biscuit bar' technical, and a sugar dome showstopper.
Week 6 – Pastry week
A classic week in the Bake Off tent, the contestants started with 12 perfectly fried, glazed or iced chouxnuts.
They were then challenged to make baklava in the technical, before being given the tricky task of making a terrine pie with an ornate pastry decor on the outside and a pattern inside.
Week 5 – German week
It was Bake Off's first ever German week with the remaining contestants tasked with some very unusual bakes.
First up they had to make two batches of 12 German biscuits which were dipped, coated or decorated.
Next up they had to create Prinzregententorte for the technical which is a Bavarian torte consisting of at least six, usually seven, thin layers of sponge cake.
Finally, the bakers had to impress the judges with a spectacular yeast leavened cake.
Week 4 - Dessert week
This week the amateur bakers are taking on another tricky challenge in the form of Dessert week.
There is a pavlovian signature, a sticky toffee technical and a multi-layered jaconde showstopper.
Who will be the fourth star to be shown the door?
Week 3 - Bread week
Week 3 saw the return of Paul Hollywood's favourite theme - Bread week.
This is a notoriously tough week, as judge Paul has very high standards when it comes to his beloved loaves.
Italian focaccia, a Greek-inspired snack and some intricately designed milk bread were all on this week's menu.
Week 2 - Biscuit week
It was a tough week for the hopefuls during biscuit week.
In week 2, the remaining 11 bakers were tasked with creating ginger snaps as the signature bake and jam biscuits as the technical challenge.
They then had to make a showstopper which should include interactive toys with biscuits.
Week 1 - Cake week
​​It's only right that the new season on GBBO kicks off with Cake Week.
The first episode saw the 12 new bakers face three challenges in a bid to impress judges Paul Hollywood and Prue Leith.
For their first week on the show, the bakers tackled 12 mini rolls in the signature and a malt loaf technical challenge.
The anti-gravity Showstopper cake had to be based on a personal memory.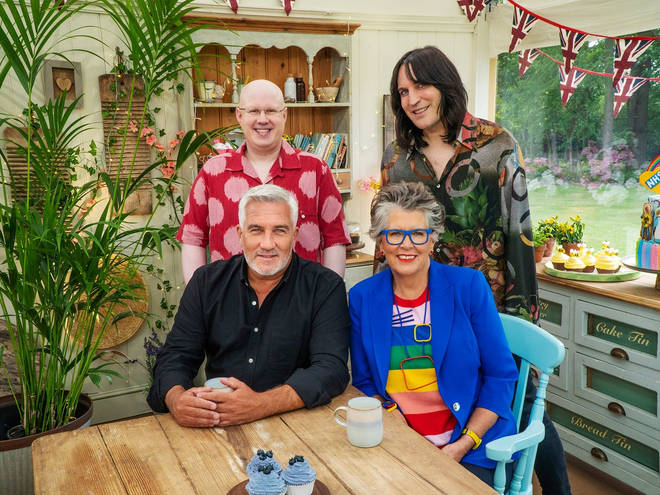 Last year, the 12 hopefuls were asked to create a traditional Battenberg which is a sponge held together with jam with a distinctive check pattern inside.
They then had to make six identical mini pineapple upside down cakes, with poor Dave's ending up on the floor…
The awkward moment came when the contestants went to display their technical challenge at the front of the tent.
As Sura placed her bake down, she tried to swat away a fly and accidentally collided with Dave's plate of finished cakes.
Elsewhere in the series, GBBO saw some firsts, including an 80s Week complete with retro dishes like Quiche and custard doughnuts.
Japanese Week also took the bakers by surprise as they were challenged to make steamed buns.
Meanwhile. In 2021 we'll expect to see our favourite weeks make a return, including Pastry Week, Chocolate Week and Paul's favourite Bread Week.